Digby & Oliver - Human Remix Competition
Zero Tolerance Recordings is proud to announce the Digby & Oliver - Human Remix Competition.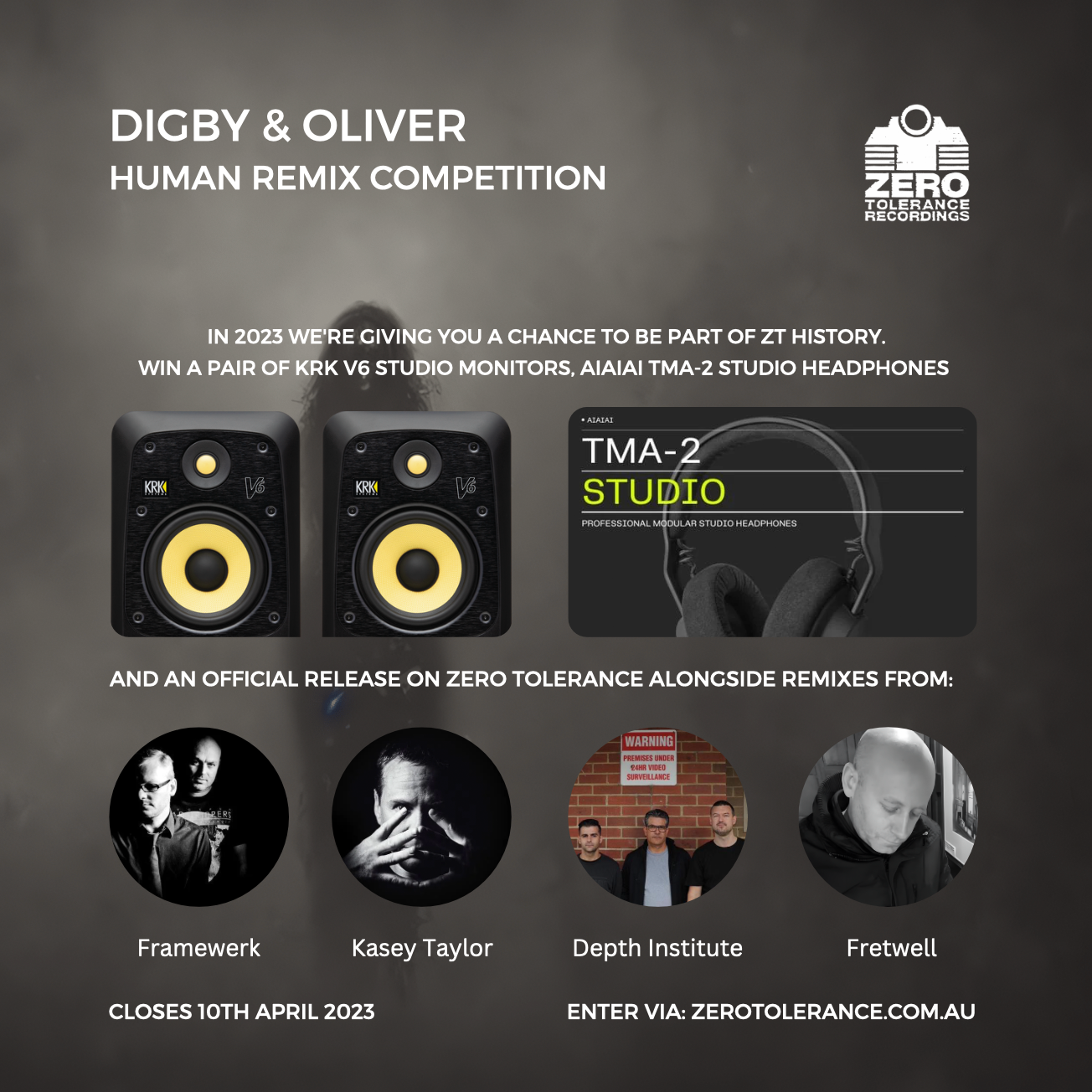 Human was originally released in 2001 and was one of the labels most iconic releases.  It was one of the most definitive records written specifically for the Sunny dance floor originally intended only for Melbourne audiences, but quickly gained attention from all over the world and was championed by everyone from Sasha, John Digweed to Steve Lawler.  It was distributed world wide as a single on the cover of Mixmag and featured on compilation's from John Creamer & Stephane K, Gab Oliver and more.
We have managed to unearth the original parts & stems from Human (and other iconic ZT tracks) for you to get your remixing hands on.
WINNER WILL RECEIVE
An official release on Zero Tolerance Recordings as part of a package alongside remixes from Framewerk, Kasey Taylor, Fretwell and Depth Institute.
A pair of KRK V6 Series 4 Studio Monitors valued at $2098.  (Courtesy of  Jands Audio, thank you for supporting this competition)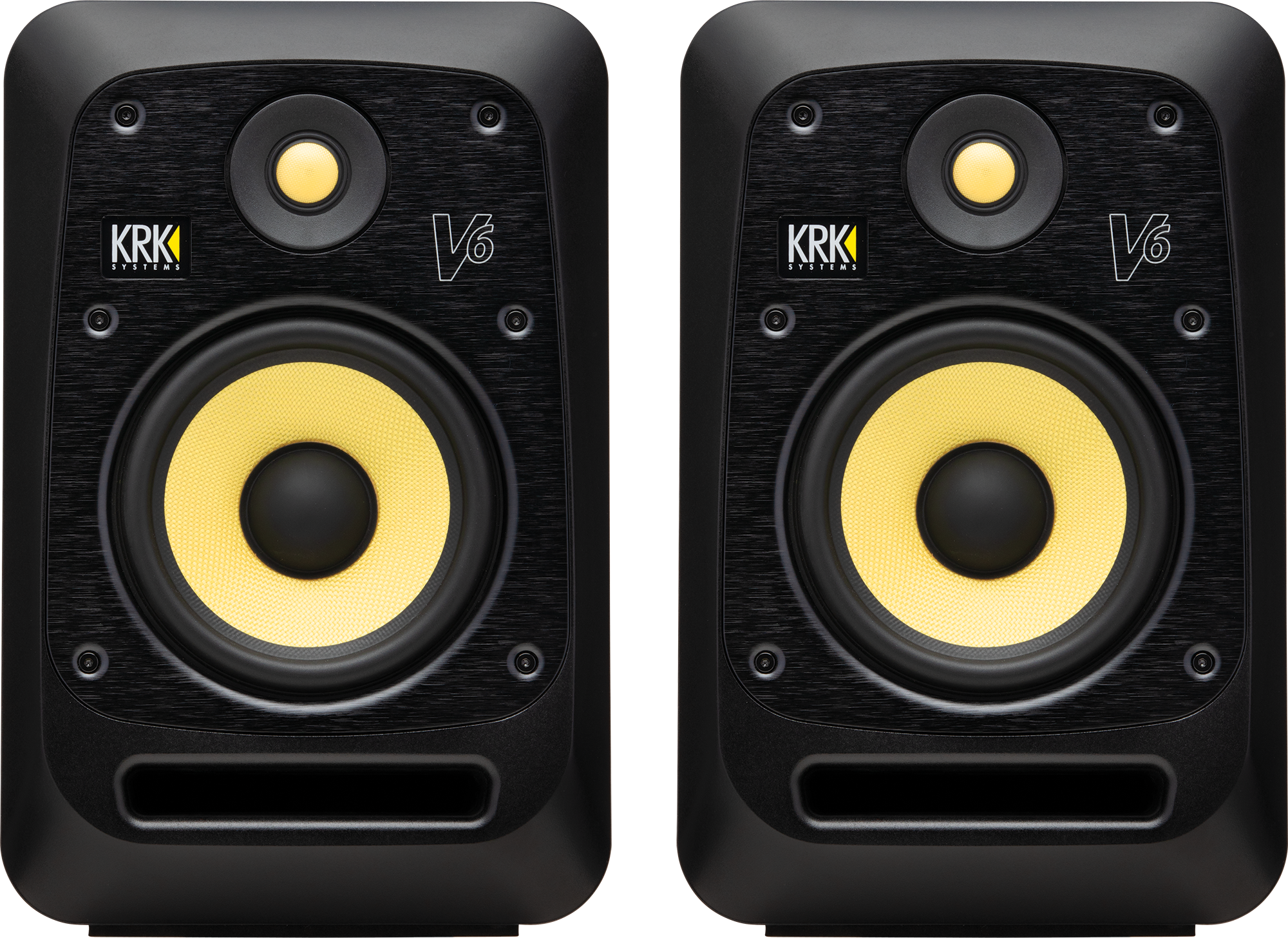 AIAIAI TMA-2 Studio Headphones with ultra-low latency and lossless audio valued at $480 (Courtesy of Innovative Music thank you for donating this prize)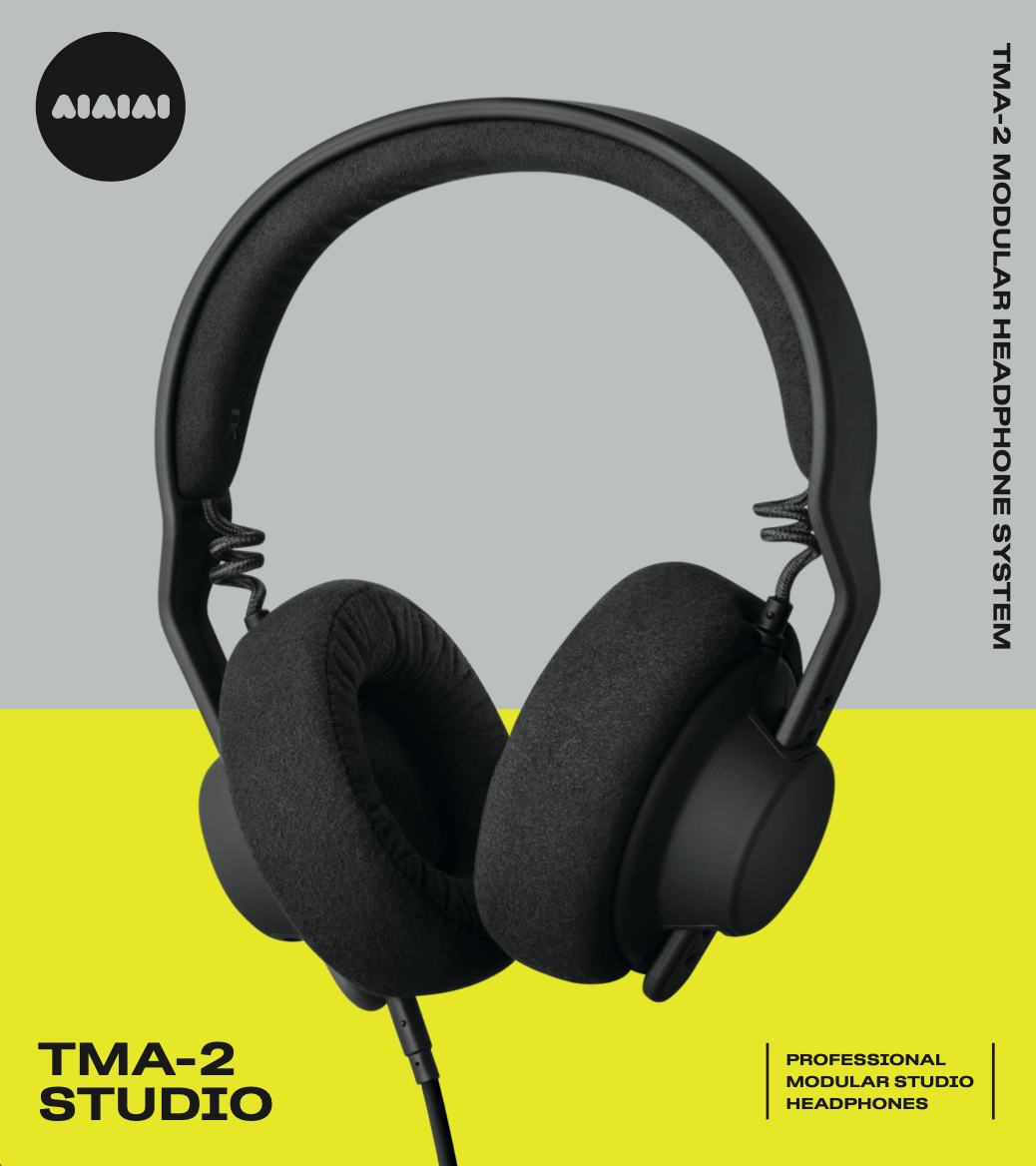 A guest DJ Mix for Proton Music which will feature on their channels on Spotify and Apple Music, with additional features on Proton's social media channels.
A limited edition Zero Tolerance T-Shirt.
RUNNER UP WILL RECEIVE
A pair of KRK GoAux4 speakers valued $779 (Courtesy of  Jands Audio thank you for graciously donating this prize)
A limited edition Zero Tolerance T-Shirt.
Competition Guidelines:
The full original stems for Human can be downloaded via the Dropbox link below:
We are looking for you to submit your interpretation of the Zero Tolerance sound. Please DO NOT send us submissions that are overly melodic or that super synth heavy.  We are looking for music that is strictly deep, dark, moody and hypnotic.  If you are unfamiliar with this sound please check out our back catalogue.
Please submit entries in WAV format, pay particular attention to proficiency in terms of mix downs, and we recommend using a temporary master.  The winning entry will be professionally mastered by Danny Bonnici at Liquid Mixes.
Submissions must be clearly labelled, and submitted to [email protected] by 9:00AM on Monday April 10th, 2023.
A massive thank you to the following people for facilitating the prizes.
Paul Goldsmith (Jands Audio), Lance Harrison (Innovative Music), Andre Hine (Store DJ),  Gavin Griffith (Proton) and Jason Wohlstadter (Proton)
Good luck to everyone, and we look forward to hearing your submissions!
Zero Tolerance.