Sunny & Zero Tolerance No Nonsense Event Announced For June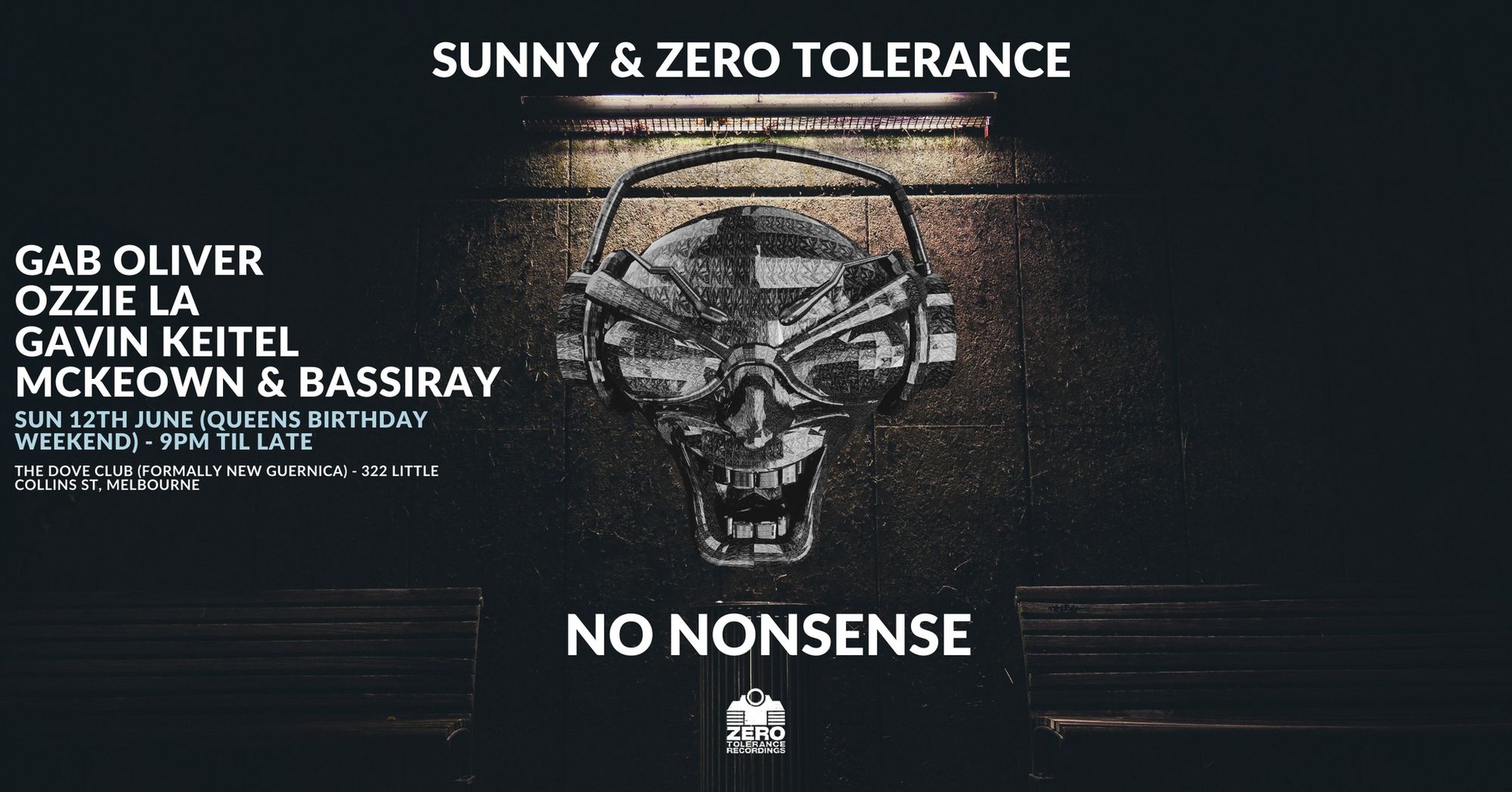 This announcement has been a long time coming.  When I first had the idea to launch Zero Tolerance Recordings the idea was always to throw a party as well maybe once or twice a year.  There was only one option on who we would throw the party with and that was Sunny. When I spoke to Steve about the idea he immediately said you have my support just like the old day's thanks Steve, I love you mate.  
There was also only one option on the vibe of the night, I want this event to be reminiscent of the original Sunny vibe - strictly deep as fuck, nothing else, no variation.  That's how we did it in the old days, and that's how we are going to do it from here on in. My mission is to see future producers and DJs road testing their tracks like we did for years, trust me there's nothing more satisfying especially when you have the crowd on your side.  Make no mistake it was and always will be about the producers and DJs playing this music.
I have chosen a lineup of those who truly understand what the ZT sound is all about and that have the experience to program it in the right way.  Ozzie LA - With his collection he knows Sunny like the back of his hand, he will program it to death.  Gavin Keitel,  also has many years of experience and I cant wait to hear him play proper deep.  Stuart Mckeown & Darius Bassiray - no one understands the real deal ZT sound quite like them, the next generation who have been smashing it over the last 12 months, as well as myself for my first set in 15 years.  One room, long sets for everyone.  
For those that remember my No Nonsense compilation, you will understand the reasoning behind the name of the party. Organizing this party makes me think that it won't be the same without our friend - the late Phil K. RIP brother, he would want us to keep pushing because that's how always were with each other. The event link is below, we hope to see you all on the dancefloor on Sunday 12th June.
Gab.